For the 10th Anniverary of the LOVE show in Las Vegas,
February 17-19, 20176 join our 10th annual " Weekend of LOVE" to Las Vegas - a fan weekend getaway highlighted by tickets to see Cirque du Soleil's The Beatles LOVE show and more. Space still available.
The "
Magical History Tour
" to Liverpool and London (and AMSTERDAM!) is the greatest gift a fan could give themselves or someone else! If you have never gone to England with us, join the fab fun on our travel adventure to BeatleLand this Summer for International Beatleweek and Sgt. Pepper's 50th Anniversary. If you want to join us for the whole time including Amsterdam, it's
August 20-30, 2017
. For England only (Liverpool, London & Henley) it's August 22-30, 2017

.

The fully-guided, professionally-escorted tour includes visits to Penny Lane, Strawberry Field, the Cavern Club, Abbey Road and all
the places that fans have dreamed of someday visiting.
If you have joined us before,
return
and once again enjoy the definitive fan experience!
Lastly ( this has nothing to do with Beatles), if you know anyone who wants to take an offbeat vacation and come with us to CUBA (!), we are doing what we're calling the Forbidden Tour. The focus will be on two things: music and the paranormal! Half the group are our haunted fans, and the other half love the music. We have 10 space left for this specialty tour May 15-21, 2017. Call us - let's talk about it. https://www.facebook.com/events/282013848827882/.
I personally host every tour, and I hope to see you next year!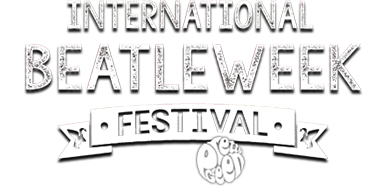 Liverpool Tours and Liverpool Productions have sent you this email because you have responded to one of our ads, entered a sweepstakes or contest, or an interest has been expressed (by yourself or a referral) to related promotional events. We DO NOT spam. If you have received this in error or wish to be removed from our mailing list, simply click on "UNSUBSCRIBE" at the bottom of this email, and your removal request will be honored immediately. We sincerely apologize for any inconvenience.